The September Scholarship Bulletin was emailed to all Senior Parents and Students through Jupitergrades.net on Friday, September 27th, please check your email account linked to Jupitergrades.
If you need a copy sent again, please email [email protected] to request a copy.
 2014 Pembroke Pines Charter High School Senior Scholarship Program
The following scholarships are available for the Class of 2014 students starting in the Spring Semester. Scholarship applications  are available in late January 2014.
›
Jaguar Perfect Attendance Scholarship
– scholarship available to  PPCHS Seniors who have zero absences for ALL four years of high school. (Amount varies by number of accepted applicants).
›
Jaguar Perseverance Scholarship
– $1000 scholarship for a PPCHS senior who has experienced adversity in their life and have persevered to find academic success.
›
Jaguar Most Improved Student Scholarship
– $1000 scholarship for a PPCHS senior who has shown improvement academically and/or behaviorally over four high school years.
Jaguar Service Learning Award
- $1000 scholarship for a PPCHS senior who has demonstrated a passion for community service. Must have at least 500 service hours to apply.
›
Jaguar Pride Scholarship
– Students ranked in the top 5% of their senior class (after seven semesters) can apply for this
prestigious scholarship. Applicants are well-rounded academically and proven a passion for community and school service. Additional requirements include: two essays and a panel interview.   Two selected honorees have the distinct honor of speaking at the commencement ceremony. Both  recipients receive a $1000 scholarship each, and the honor of a picture plague on the PPCHS Wall of Fame.
Giva Semi-Annual Student Scholarship and Worldwide Community Ambassador Award
Giva's Corporate Student Scholarship and Worldwide Community Ambassador Award is for anyone attending a college or university worldwide. This scholarship grant is aimed at assisting undergraduate or graduate students further their education as well as expand their social responsibility and community service footprint in the world. There is no specific course of study or major required.
Florida Bright Futures 2013-2014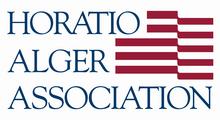 2014 Horatio Alger Scholarship Program
Offers scholarships throughout the nation to high school seniors who have financial need and have exhibited integrity and preseverance in overcoming personal adversity. Students may apply on-line between August 1st and October 25th 2013 at https://www.horatioalger.org/scholarships/
Rising Latino high school seniors (graduating in 2014) across America can apply to the Youth Awards program presented for the 15th year by the Hispanic Heritage Foundation (HHF). The 2013 Youth Awards application is available on our website at www.HispanicHeritage.org or by clicking on the following link: bit.ly/12JlKix, and must be postmarked no later than Tuesday, October 1st, 2013.
Xerox is committed to the  academic success of all minority students. That's why they are offering a     Technical Minority Scholarship that awards between $1,000 and $10,000 to qualified minorities enrolled in a technical degree program at the bachelor     level or above.
To apply,     students must be enrolled as a full time undergraduate or graduate student with one of the following majors. Chemistry, Computing & Software     Systems, Information Management, Material Science, Printing Management     Science, Laser Optics, Physics, Material Science, and Engineering.    
The scholarship is     available to US Citizens and individuals with Permanent Resident visas. The     scholarship is not available to spouses and children of Xerox employees.    
For more details and/or     to apply, visit:
www.scholarshipsonline.org/2012/03/xerox-technical-minority-scholarship.html
To find other 2013     scholarships, visit:
www.ScholarshipsOnline.org
2014 Coca-Cola Scholars
The Coca−Cola Scholars Foundation supports over 1,400 college students each year, with annual scholarships of $3.4 million through two nationally recognized programs on behalf of the Coca−Cola System.
Who's eligible?  What are the requirements for application?  What's involved in the selection process?
Click the link below for specific information related to each program.  You or someone you know could be a future Coca−Cola Scholar!  https://www.coca-colascholars.org/
Check out the Futuro con Leche Scholarship – brought to you buy the Hispanic Scholarship Fund and got milk?
$4000 scholarship!!
Available to students of Hispanic Heritage who are pell grant eligible and have a 3.0 or greater GPA.
Apply at http://www.hsf.net/FuturoConLeche
Digital Media Arts College located in Boca Raton, FL is awarding one full Undergraduate Scholarship valued at $70,000 towards a Bachelor of Fine Arts degree in Graphic Design, Computer Animation or Web Design & Development, as well as partial scholarships worth $20,000 and $15, 000.
Feel free to download them online dmac.edu/2014scholarship
Details about the competition and submission requirements can be found within the application. Should you have further inquiries, contact Tom Cole at [email protected] or 561.391.1148 ext. 3104.
DMAC is accredited by the Accrediting Council for Independent Colleges and Schools
Click the links below to check out some great scholarship websites